Start the week with a class designed to stretch the muscles, lengthen and strengthen the spine and maintain the flexibility of the joints. Using a combination of yoga, pilates and fitness techniques you will also improve your posture and develop balance and co-ordination. Finish with a relaxation.
£80.00 for 10 weeks (or £10.00 per class)
This class is on hold at the moment. If you are interested in a morning class, it may be possible to begin one. Please let us know.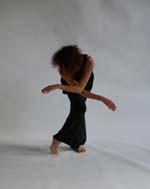 This class gives you a thorough workout for the entire body and is designed to develop your body's flexibility and strength. Technical, release and co-ordination exercises will help you to keep your body energised and in good shape and tone. This class works well in conjunction with any sport or activity and will help you to maintain an all-round fitness.
1st May to 12th June: £56.00 for 7 weeks (or £10.00 per class)